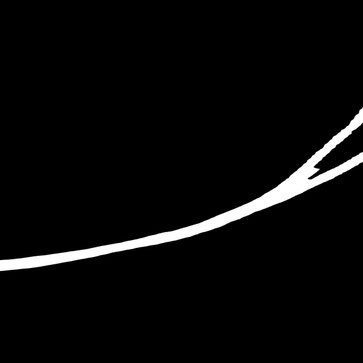 It's been two days since the release of µ: of anxiety x discernment and I got a bunch of wonderful messages regarding the record. It's a very special feeling releasing an album one have worked on for so long.
I did the first sketches for µ shortly after Christmas in 2017 when I had some time off listening to a lot of records. One of them was Sleep Well Beast by The National. By the same time I got one of those Pocket Operators by Teenage Engineering - the PO-32 which is based on the engine of the plugin µTonic by Sonic Charge. During that time I was sending messages back and forth with Andi Rueckel - who did the artwork for both reflections and µ: of anxiety x discernment - about typography, letters, fonts and so on. I found the letter µ (which is basically a letter from the greek alphabet) very interesting so I just named one folder on my computer after this. I liked the beat on Nobody else will be there on that record Sleep Well Beast so much that I tried to emulate it with my Pocket Operator. Soon I ended up trying to find out how to built up patterns in odd-meters on the pocket operator (which is very tough - those of you who own one know what I mean!!).
Within the next months I started to collect ideas for the aesthetic concept of µ and wrote some etudes based on them. In the µ "cosmos" I also wrote the piece µ: preludious (which coda became D2 on the record) and the first movement for kind of a clarinet concerto. I'm still excited what will come out of that one…
So, it's been a long time from the first sketches towards the release which happened now. For those of you who are interested in which music inspired me on writing µ: of anxiety x discernment (I'm talking especially of the music on the record not the other two pieces I've just mentioned above) I created a playlist. It contains my favorite music and artists such as Bon Iver, Nico Muhly, John Frusciante, Steve Reich, James Blake, Björk and Valgeir Sigurðsson who did the mastering of the record. Maybe some of this is new to you - it's definitely worth checking out all those wonderful artists. You'll definitely find traces of those tracks in the new ensemble record. 
You can find the playlist here - enjoy: