16 June 2023 - Release: Wylid node - Greyhound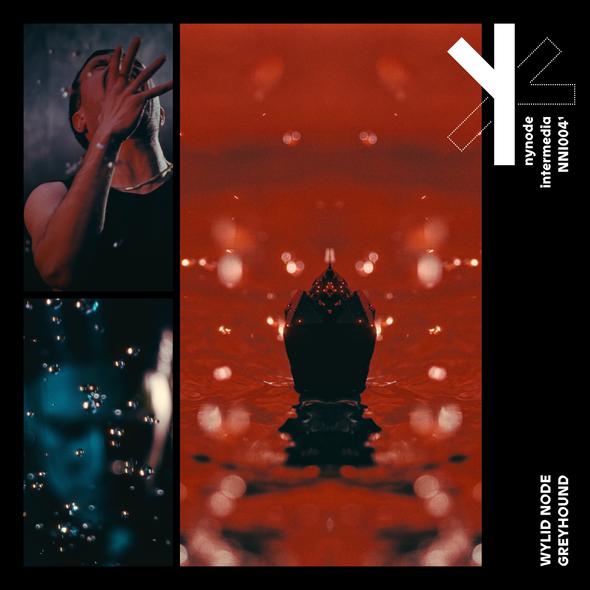 OUT NOW: Wylid node - Greyhound
The first single of Philipp Rumsch's new project. Track and video available on all digital platforms via nynode intermedia. 
· Stream & buy track: 
· Watch video: https://youtu.be/lsvfYwSywIA
Wylid node is a new, collaborative project headed by Leipzig-based musician, composer & producer Philipp Rumsch. The first idea for the project trace back to 2020 — when Philipp travelled to Iceland to what would become an almost one year stay. During that time he gathered a great amount of new ideas — both created in isolation but also together with other people remotely or on site. Over the last three years these ideas would eventually take their shape into final songs and the new project wylid node.
Greyhound is the first track from the mini album that is set for release in 2024. The song features an renowned, international line-up consisting of AYEN GL (vocals), Jörg Wähner (drums; Apparat, Bodi Bill, Dieter Meier [Yello] and many more), Rakhi Singh (violin; Manchester Collective, Fever Ray, The Northman OST etc.) and Paula Wünsch (double bass). 
The track was recorded at Valgeir Sigurðsson's Greenhouse Studios in Reykjavík and in various places in Berlin and Leipzig. The video — which is featuring mind-bending super slow motion images — was created in collaboration with Berlin-based cinematographer Tobias Schütze.
Philipp Rumsch produced music for wylid node entirely in Dolby Atmos. In contrast to most of  these days major productions he works in the format during the entire composition & production process with which he allows the listener an immersive experience never heard before. At the moment he is working on an immersive audio-visual live realization of the project with spatial audio.
---
27 May 2022 - Release: Philipp Rumsch Ensemble - µ: of transfiguration x resonance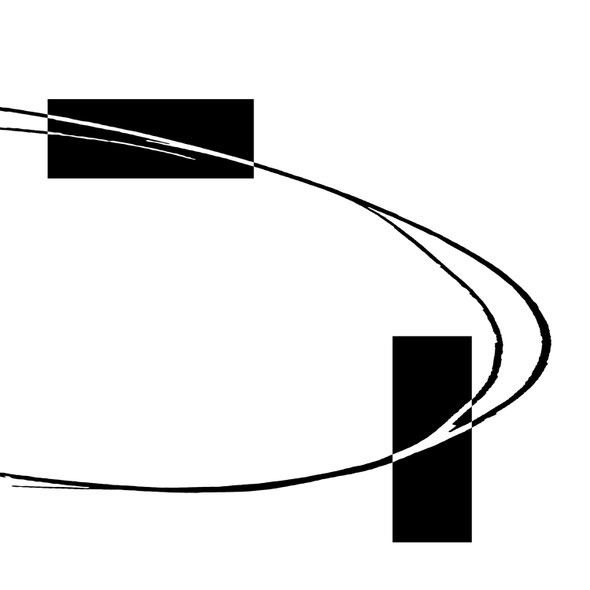 µ: of transfiguration x resonance - the new rework ep - out on all digital platforms
· Bandcamp: https://bit.ly/3wQNnhm
· Spotify: https://spoti.fi/3z1I1kV
· Apple Music: https://apple.co/3wVv2P8
· Tidal: https://bit.ly/3MYBDPx
I'm over the moon releasing the new Philipp Rumsch Ensemble reworks EP 'µ: of transfiguration x resonance' into the world today: Four tracks that cast new light on the original material of the 2020 album 'µ: of anxiety x discernment'. 
You can stream it via your favorite platform or purchase a hi-fi download via bandcamp.
I'm beyond grateful for this amazing cast of artists that contributed to this EP: You're an absolutely dream lineup and I'm still very moved when listening through the tracks they produced. I'm thankful for their energy, patience, love and friendship.
The stunning reworks were created by Jana Irmert (collaborations with, i.a., Jóhann Jóhannsson), Shramm aka Jörg Wähner (Apparat, Bodo Bill, Dieter Meier and many more), Moritz Fasbender (the most recent project of musician Friederike Bernhardt) and the string trio Toechter (Lisa Marie Vogel, Katrine Grarup Elbo and Marie-Claire Schlameus). Simon Goff mixed the Toechter rework. Christian Kohlhaas (trombone) and Philipp Martin (electric bass) played on Shramm's rework. The artwork was once again done by Andi Rueckel.
Moreover, this release is a premiere in two respects: 
For a start, this release is the first record I had the pleasure to do the mastering for. Having the chance to work on this at Valgeir Sigurðsson's Greenhouse Studios in Reykjavík last year was a true gift. Secondly, 'µ: of transfiguration x resonance' is the first release on my newly created label / production platform 'nynode intermedia' that will serve as a hub for upcoming interdisciplinary and collaborative projects.
I hope you enjoy listening to these wonderful reworks as much as I do. Looking forward to hear and read your thoughts on the release.
Philipp
---
24 April 2020 - Release: Philipp Rumsch Ensemble - µ: of anxiety x discernment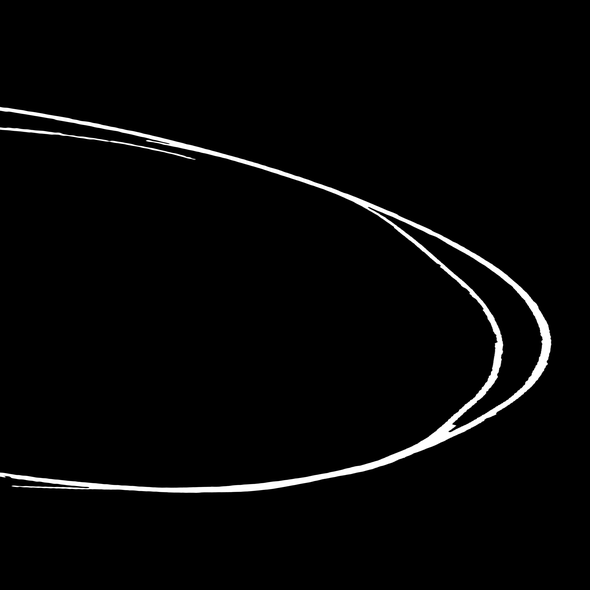 CD | Vinyl (black or clear red [limited edition]) + 5 insert cards with lyrics and photos
· CD+LP: www.denovali.com/store
(or write me on FB or IG, shop on my website will be online soon)
· Download: www.denovali.com/digitalstore
· Spotify: https://spoti.fi/3aCCx06
· Apple Music: https://apple.co/2VvMcRM
· Bandcamp: https://bit.ly/2KrlaF0
Although it seems a little strange releasing a record in a time where the whole world is confronted by multiple challenges and crises I'm moved that this album is out from this day on. I created a folder on my computer entitled simply 'µ' on 27 December 2017 without knowing that this folder would be the center of work for the next 2.5 years. 
During this period of time this project has made many changes and became one of the most far-reaching and stirring things I was lucky to do.
On this recorded I wanted to find out, what's behind this complex emotional state of anxiety - how it's evolving and revealing itself and what's the opposite force to it. Not in a personal but more in a generally applicable way to create something that hopefully a lot of people who will listen to the music can identify with.
Besides that I'm still thrilled having the opportunity to produce an album which is partly recorded with dummy heads in binaural audio. That was one of the fascinating experiences - both in making and listening to the recordings.
By saying that recording this album was one of the most moving things I ever experienced it's because of the wonderful people that were and are involved. It's hard to put into words what everybody of the following people put into this ensemble during the last years but I can say (or write) for sure that it's the greatest gift having you around me.
First of all the most thankful thoughts to Erik Leuthäuser, Lisa Zwinzscher, Matti Oehl, Johannes Moritz, Vincent Hahn, Georg Demel, Antonia Hausmann, Franziska Ludwig, Volker Heuken, Markus Rom, Paul Brauner, Christian Dähne, Maximilian Stadtfeld, Philipp Rohmer and Arpen who put their unique sounds and voices on the record. Spending your days learning, playing and recording the music plus being there at my side all the time is something I couldn't be more thankful of. Also there are a bunch of other people that played live with the ensemble during the last years and are an important part of this project and ensemble. 
Lisa Zwinzscher, Arpen, Orson Hentschel, Christian Dähne, Sebastian Wehle, Volker Heuken, Sooeun Lee, Markus Rom, Antonia Hausmann, Philip Frischkorn and Jonas Wolter also wrote lyrics for two pieces on the record (a4 and d5) which gave me a lot impressive views towards the topic. Thank you for that!
Thanks to Nico Teichmann for being part of this ensemble, recoding and mixing it live and in the studio and for going with all my process and thoughts. There are so many great sound details in the record that came through Nico which I hope you like as much as I do!
Thanks to Axel Reinemer, Zé Victor Torelli, Marian Hafenstein and Thomas Eisfeld for letting us record at your wonderful Jazzanova Recording studio and making it such a comfortable and warm-hearted space. 
The album wouldn't in the slightest sound that great without the amazing skills that the guys from Zodiaque (Markus Abendroth and Peter Thomas) and Valgeir Sigurðsson put into this record by mixing and mastering it.
I am also very thankful for the people that realized the visual concept: Jennifer Ressel for the very exceptional photos (as well as the process behind it) and Andi Rueckel for another great workflow and outcome regarding the artwork.
Robert Schulz, Luise Brandenburger, Kerstin Mayer, Daniel Deppe and everybody at Initiative Musik, the Cultural Office of the City of Leipzig and the student council of the University of Music and Theater Leipzig for the financial and non-material support - without you we wouldn't had the chance to bring those ideas into life (and on an album, of course).
Thanks to Anna Cirkel and Jasmin Sennhenn for your translating competence during my writing process.
Annika Sautter for supporting me regarding the organizational part of this project.
Everybody at Denovali Records for giving this music a platform and believing in this crazy utopia and to 9PR and Teleskop for spreading it.
Last but not least to all my friends and family for taking good care of me during these 2.5 years.
I would be tremendously honored if the love and energy we all put into this record is to be felt when listening to it and maybe it can make those difficult times a little more bearable. 
Just three little things to end with:
On my website here

 I started a

blog

. Within the next weeks I will post more information about the album, posting the lyrics, let you know about the creation and production process of it and so on. I will keep you updated and hope that this will add something to the whole experience.

As most of our concerts are cancelled this year we won't be able to sell records at those occasions like we used to do. If you want to purchase your copy (CD, Vinyl or Limited edition vinyl in red) please do the following: write me a message on Facebook or Instagram and I will send you one. I will also create a shop page on my website in the next days. Or order via Denovali records: www.denovali.com/store. It's all great. And it's definitely much better than streaming..
Please take care of yourself and of other during these uncertain times (and of course at any other point as well). There are loads of people that suffer extremely bad from what's happening or about to face the worst in the near future. If you come across people - personally or through media - who need help, support! 
Thank you and stay safe.
Philipp
---
06 mar 2020 - announcement - new release: philipp rumsch ensemble - µ: of anxiety x discernment
Today I have the pleasure to announce the second album of my ensemble. It will be released on March 27 via Denovali on CD | LP | digital. 
During the last two years I wrote the lyrics and music for this album in which I aimed for developing a multi-dimensional picture of the state of anxiety. The album was partly recorded in binaural audio done with special dummy heads.
You can listen to the first track preview on Soundcloud now. I'm looking forward to share more with you in the next days.
The production of µ: of anxiety x discernment has been supported by Initiative Musik gGmbH with project funds from the Federal Government Commissioner for Culture and the Media.
---
18/11/23 - new release: moment's concept - with | out
Today, the second album with | out by moment's concept comes out. This record is documenting the past three years as well as the external and internal conditions that were influencing our work during that period. with | out was recorded at Monochrom Studios in Poland. The album was mixed and mastered by Adrian von Ripka at the renowned Bauer Studios in Ludwigsburg.
Spotify - https://spoti.fi/2KqxPXJ
Apple Music - https://apple.co/2ziX5eg
Amazon - https://amzn.to/2R8c0Pg 
For getting your copy of the CD version (inkl. bonustrack), contact us via the moment's concept facebook page (here),  website (here) or at our concerts:
27.11. | Tante Betty | Nürnberg
29.11. | Weltecho | Chemnitz
30.12 | Denkbar | Frankfurt am Main
01.12 | Kazwoo | Mannheim
02.12 | Liveclub Telegraph | Leipzig
04.12 | ONO | Bern (CH)
06.12 | Jazzclub | Bitburg
Thanks to Golden Ticket | Monochrom Studio | Ignacy Gruszecki | Natalia Wakuła | Adam Grzeluszka | Bauer Studios | Adrian von Ripka | Anemone Kloos Illustration | Jörg Singer.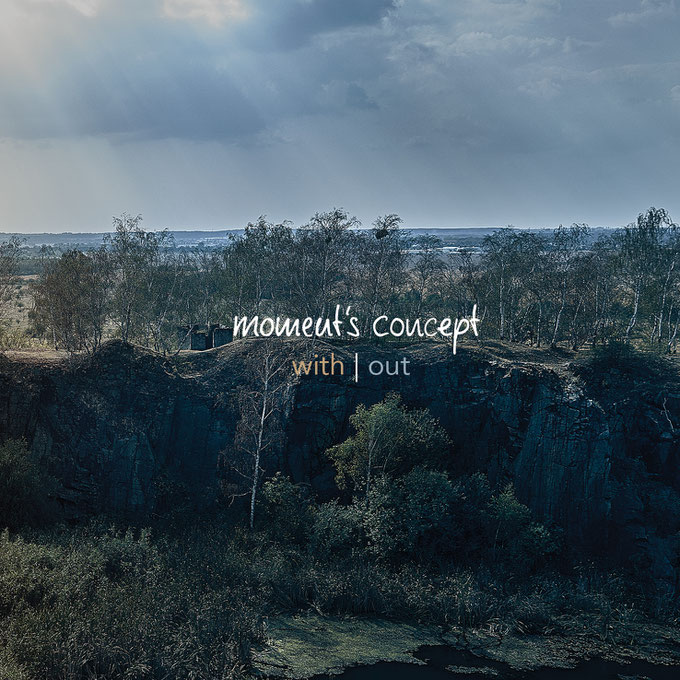 ---
18/11/05 - new video: philipp rumsch ensemble, reflections: part IV.
The final part of our live video trilogy shot at UT Connewitz last February is out now. Each video approaches different aspects of the concert we played that day. Whereas prologue is a short concert movie, part I embodies a classic live video. However, part IV was done in one take with only one camera. Thanks to tobiasschuetze.de and Toni Propeller Musikfotografie for the video and to Nico Teichmann for the sound.
You can find all videos here. 
---
18/09/20 - new release: yesterday still lies between the floorboards
Happy Release Day! 'yesterday still lies between the floorboards' by Arta Jēkabsone and Erik Leuthäuser is out now via Unit Records. I had the pleasure to contribute synths and electronics on some of the tracks of this beautiful album. Have a listen!
You can find more information here.
Order:
Listen: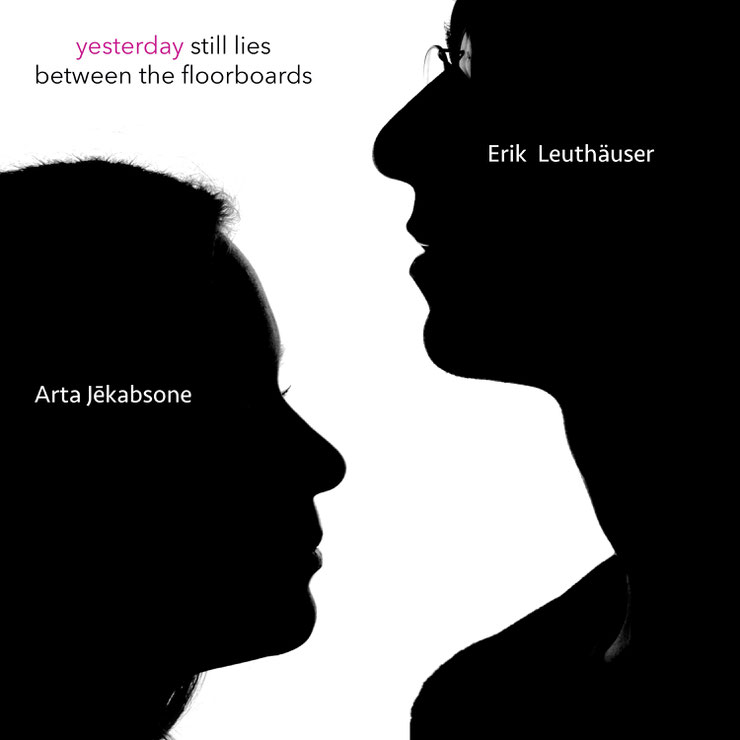 ---
18/09/20 - Receiving Leipzig award for young jazz musicians (Leipziger Jazznachwuchspreis der Marion-Ermer-Stiftung)
It's official - I'm going to receive this year's Jazznachwuchspreis (award for young jazz musicians) of the city of Leipzig, funded by Marion Ermer foundation. You can find the official press release here (in German).
I'm still overwhelmed and incredibly thankful for all the support I receive from many people and institutions. However, the most important people are those who bring this lunatic idea of a large ensemble to life with unbelievable commitment and selflessness:
Erik Leuthäuser | Vincent Hahn | Antonia Hausmann | Matti Oehl | Johannes Moritz | Franziska Ludwig | Volker Heuken | Markus Rom | Paul Brauner | Christian Dähne | Maximilian Stadtfeld | Nico Teichmann
Many thanks to Georg Demel | Lisa Zwinzscher | Joshua Lutz | Philipp Rohmer | Philipp Scholz | Sebastian Wehle - for supporting the project with regularity and overwhelming dedication as well as to many other people who were part of this exciting journey. Last but not least thanks to Denovali for being such an important part within this crazy thing.
By playing a laureate concert with my ensemble we'll have the fortunate opportunity of opening the Leipzig Jazzfestival - 11th october at UT Connewitz (Tickets / infos available here).
I would be tremendously happy to meet a lot of you there.
My acknowledgements are going to you as well as to a lot of other companions. Hugs, Philipp
---
18/07/06 - new video: philipp rumsch ensemble, reflections: part I.
Second video from our concert at UT Connewitz, Leipzig out now via Denovali. 
Thanks to everybody who were with us that evening.
Tobias Schütze – camera, cut 
Martin Ludewig – camera 
Nico Teichmann – recording, mix
---
18/06/26 - new video: philipp rumsch ensemble, reflections: prologue.
New video out on Youtube via Denovali. Filmed and recorded 21 February 2018 at UT Connewitz, Leipzig.
Shot and cut by Tobias Schütze.