06 mar 2020 - announcement - new release: philipp rumsch ensemble - µ: of anxiety x discernment
Today I have the pleasure to announce the second album of my ensemble. It will be released on March 27 via Denovali on CD | LP | digital. 
During the last two years I wrote the lyrics and music for this album in which I aimed for developing a multi-dimensional picture of the state of anxiety. The album was partly recorded in binaural audio done with special dummy heads.
You can listen to the first track preview on Soundcloud now. I'm looking forward to share more with you in the next days.
The production of µ: of anxiety x discernment has been supported by Initiative Musik gGmbH with project funds from the Federal Government Commissioner for Culture and the Media.
---
18/11/23 - new release: moment's concept - with | out
Today, the second album with | out by moment's concept comes out. This record is documenting the past three years as well as the external and internal conditions that were influencing our work during that period. with | out was recorded at Monochrom Studios in Poland. The album was mixed and mastered by Adrian von Ripka at the renowned Bauer Studios in Ludwigsburg.
Spotify - https://spoti.fi/2KqxPXJ
Apple Music - https://apple.co/2ziX5eg
Amazon - https://amzn.to/2R8c0Pg 
For getting your copy of the CD version (inkl. bonustrack), contact us via the moment's concept facebook page (here),  website (here) or at our concerts:
27.11. | Tante Betty | Nürnberg
29.11. | Weltecho | Chemnitz
30.12 | Denkbar | Frankfurt am Main
01.12 | Kazwoo | Mannheim
02.12 | Liveclub Telegraph | Leipzig
04.12 | ONO | Bern (CH)
06.12 | Jazzclub | Bitburg
Thanks to Golden Ticket | Monochrom Studio | Ignacy Gruszecki | Natalia Wakuła | Adam Grzeluszka | Bauer Studios | Adrian von Ripka | Anemone Kloos Illustration | Jörg Singer.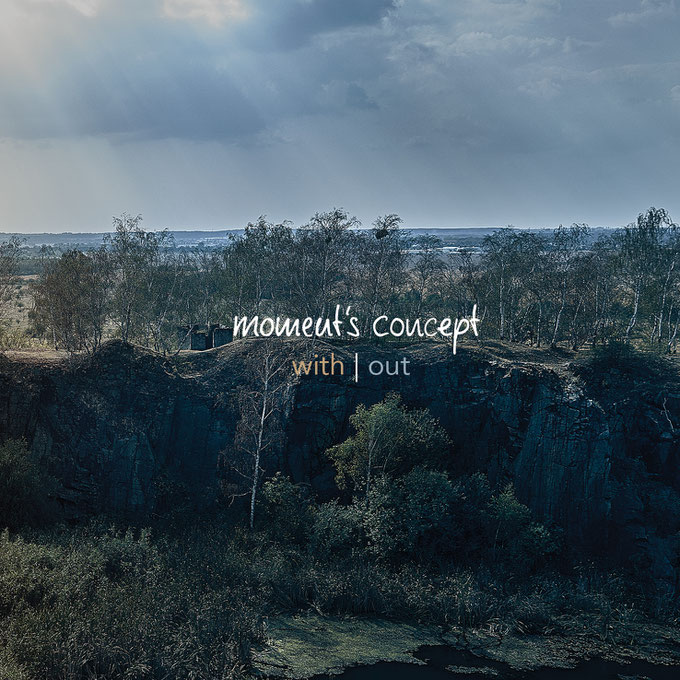 ---
18/11/05 - new video: philipp rumsch ensemble, reflections: part IV.
The final part of our live video trilogy shot at UT Connewitz last February is out now. Each video approaches different aspects of the concert we played that day. Whereas prologue is a short concert movie, part I embodies a classic live video. However, part IV was done in one take with only one camera. Thanks to tobiasschuetze.de and Toni Propeller Musikfotografie for the video and to Nico Teichmann for the sound.
You can find all videos here. 
---
18/09/20 - new release: yesterday still lies between the floorboards
Happy Release Day! 'yesterday still lies between the floorboards' by Arta Jēkabsone and Erik Leuthäuser is out now via Unit Records. I had the pleasure to contribute synths and electronics on some of the tracks of this beautiful album. Have a listen!
You can find more information here.
Order:
Listen: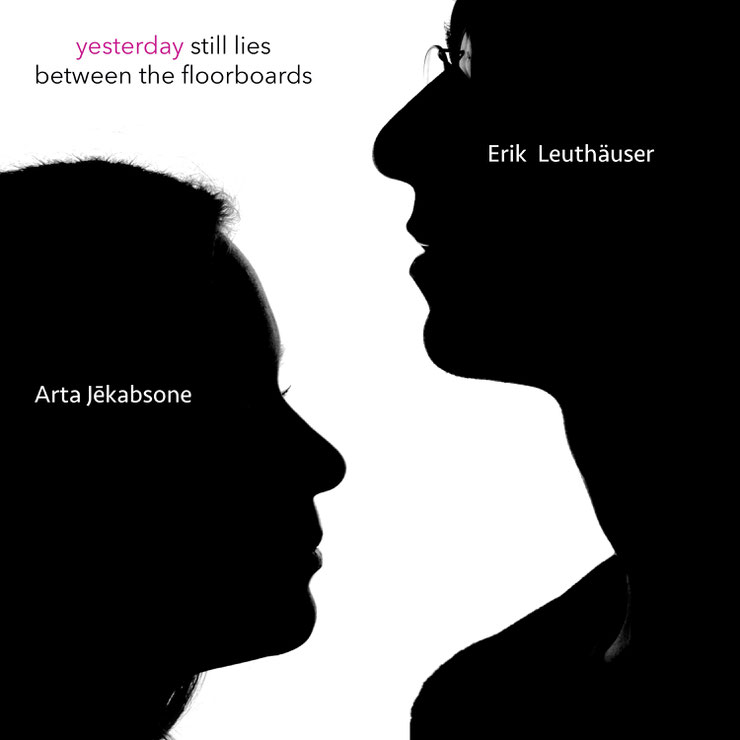 ---
18/09/20 - Receiving Leipzig award for young jazz musicians (Leipziger Jazznachwuchspreis der Marion-Ermer-Stiftung)
It's official - I'm going to receive this year's Jazznachwuchspreis (award for young jazz musicians) of the city of Leipzig, funded by Marion Ermer foundation. You can find the official press release here (in German).
I'm still overwhelmed and incredibly thankful for all the support I receive from many people and institutions. However, the most important people are those who bring this lunatic idea of a large ensemble to life with unbelievable commitment and selflessness:
Erik Leuthäuser | Vincent Hahn | Antonia Hausmann | Matti Oehl | Johannes Moritz | Franziska Ludwig | Volker Heuken | Markus Rom | Paul Brauner | Christian Dähne | Maximilian Stadtfeld | Nico Teichmann
Many thanks to Georg Demel | Lisa Zwinzscher | Joshua Lutz | Philipp Rohmer | Philipp Scholz | Sebastian Wehle - for supporting the project with regularity and overwhelming dedication as well as to many other people who were part of this exciting journey. Last but not least thanks to Denovali for being such an important part within this crazy thing.
By playing a laureate concert with my ensemble we'll have the fortunate opportunity of opening the Leipzig Jazzfestival - 11th october at UT Connewitz (Tickets / infos available here).
I would be tremendously happy to meet a lot of you there.
My acknowledgements are going to you as well as to a lot of other companions. Hugs, Philipp
---
18/07/06 - new video: philipp rumsch ensemble, reflections: part I.
Second video from our concert at UT Connewitz, Leipzig out now via Denovali. 
Thanks to everybody who were with us that evening.
Tobias Schütze – camera, cut 
Martin Ludewig – camera 
Nico Teichmann – recording, mix
---
18/06/26 - new video: philipp rumsch ensemble, reflections: prologue.
New video out on Youtube via Denovali. Filmed and recorded 21 February 2018 at UT Connewitz, Leipzig.
Shot and cut by Tobias Schütze.